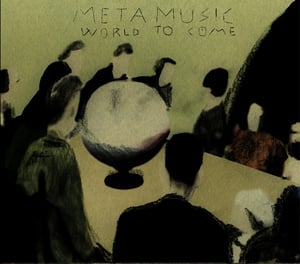 £

3.00 - On Sale
Metamusic's 'World to Come' EP, in all its pop-out, wrap-around artwork glory. Seriously, the music is fucking incredible, don't get me wrong, but the artwork might just be better.
"Their first EP World to Come is packed with great tunes and is melodically strong."
Aural Delights
"Dreamy and punchy... mixing math rock with some cool electronic bits."
Sloucher
Tracklisting:
1. World to Come
2. Little Short of Being
3. The Callow and the Shallow
4. Northwest Skyline
5. Finem Respice
6. Everyvolcanicashcloudhasasilverlining
Cat No: SSDCD04
Orders will be shipped one week after the week of release (April 11th).
If you're curious as to why we keep mentioning 'pop-out' and why these are relatively dear to produce, we recommend checking out http://www.acdsleeve.com/. Warning: if you click this link you will almost definitely want to buy one afterwards. Just saying.