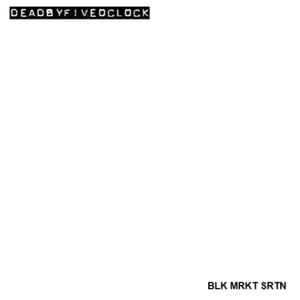 £

2.00
In similar minimalist packaging comes Black Market Serotonin's new release, a new version and recording of track 'Deadbyfiveoclock'. On the 'B' is a never-before-issued-physically track, the instrumental 'Something From Nothing, Pt. IV.
This is a very limited run, so get yours now or you'll have to wait until March for the EP...
Enclosed in a 7" sleeve, cover printed on 300gsm card & catalogue number hand-typed.