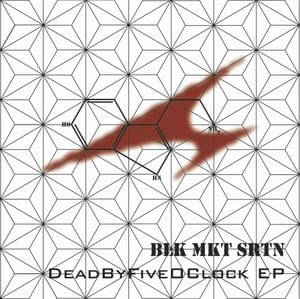 £

3.00 - On Sale
Black Market Serotonin's first full release on SSD. The packaging will be pop-out (more pictures of this to follow), and the tracklisting is as follows:
1. Deadbyfiveoclock [EP version]
2. The End of History
3. Revelation One
4. Clarity
5. Hours
Cat. No: SSDCD03
"It's unbearably brilliant, lesser scribblers would wibble on about a tour de force, bollocks. DeadByFiveOClock is no tour, it's an invasion, it's a conquest."
Unpeeled
If you're curious as to why we keep mentioning 'pop-out' and why these are relatively dear to produce, we recommend checking out http://www.acdsleeve.com/. Warning: if you click this link you will almost definitely want to buy one afterwards. Just saying.